Statistical digests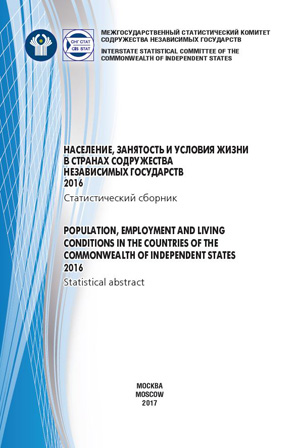 Population, Employment and Living Conditions in the Countries of the Commonwealth of Independent States, 2017
The statistical abstract includes data on population of the Commonwealth member states, health, education and culture, economic activity of population, housing and living conditions, environment, and crime.
The publication is bilingual with Russian/English text across it.
The publication is of interest of wide range of users - social policy specialists, demographers, economists, statisticians, mass media and others.
The abstract can be ordered in e-version.

Contents