Statisrical digest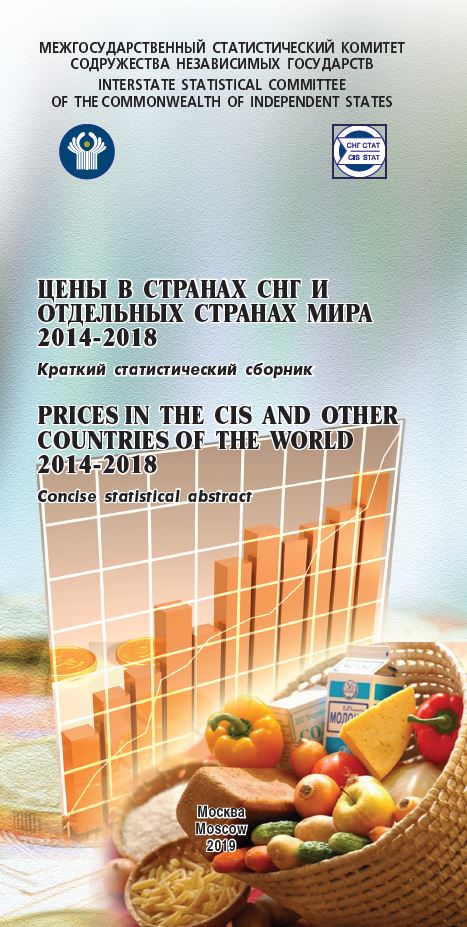 Prices in the CIS and other countries of the world 2014 – 2018,
Pocketbook, Russian-English versions, 2019
The publication contains the main indicators characterizing the dy-namics of consumer prices and producer prices in the Commonwealth of Independent States, and some countries of the world in 2014-2018.
This publication is intended for the general government of the coun-tries of the Commonwealth of Independent States and bodies of the Common-wealth of Independent States, as well as for the staff of financial and economic services of the enterprises and organizations, representatives of business and bank circles, researchers, economists and statisticians.
The Pocketbook may be available in electronic form.

Contents