Statistical digests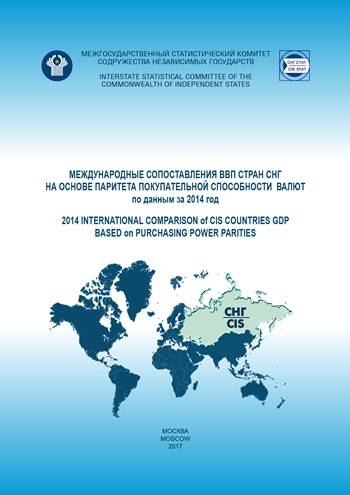 2014 International Comparison of CIS Countries GDP Based on Purchasing Power Parities, 2017
This publication contains key results of 2014 international comparison of gross domestic product based on purchasing power parities published by OECD and calculated on their basis indicators.
Intended for the national governments of the Commonwealth of Independent States, interstate bodies of the Commonwealth, international organizations, economists, statisticians, wide range of academicians and researchers.
The publication is available in electronic form.

Contents