Statistical digests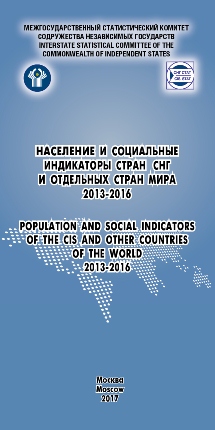 Population and Social Indicators of the CIS and Other Countries of the World 2013-2016, 2017
The abstract presents key demographic and social indicators on living conditions of population which are of interest of wide range of users - social policy specialists, demographers, economists, statisticians, mass media and others.
Source of data on Turkmenistan, Uzbekistan and Ukraine – official web-sites of national statistical services of these countries.
In some cases data for 2016 are preliminary and can be updated later.
The abstract can be ordered in e-version.

Contents